F.A.Q.
Please click on any of the questions and sections below to navigate the F.A.Q.
Contacting Devotees
Could you please share Contact details of Aai ?
---
Aai due to her health, is not able to see devotees any more. Please be considerate about respecting her wishes. She has clearly guided devotees through some of the videos. Aai regards herself as a humble devotee of Sai Baba and not a teacher or Guru and she encourages devotees to have Faith and Devotion in Baba directly and attain His Grace.

Please watch the video below and enable subtitles in English where she gives very simple and clear guidelines on how to surrender to Sai Baba and attain His grace.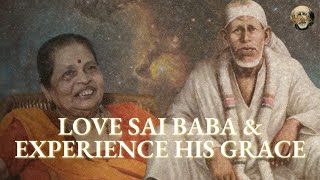 ---
Could we meet Masterjee and have an Astrology Reading ?
---
Masterjee due to his age, now 90 is not able to meet Devotees anymore in person.

However he recommends having a reading with Palmist and Astrologer Dr. Sagar Patwardhan at DrSagar.com instead. If you make a reference to MySaiBaba.com he will offer you a small discount. Please watch a video of Dr Sagar attached below for your reference.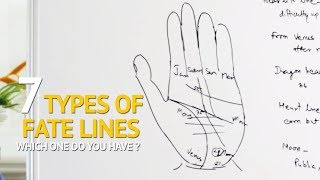 ---
I need Advice or Solution to a problem, please help
---
Many devotees email asking for help with challenges they are facing. We completely understand and feel compassion for and would wish to help, but please understand that we are simply devotees like you and are not qualified to help you or to give advice.

As Aai has given guidance, it is best that one sincerely seeks for help from Baba directly.

In addition, you could instead connect with like minded devotees in the community instead.

We however do advice caution to all devotees when they are approached by people trying to show them a way or take them to a Guru. It is best that one follows their own intuition and does what feels one is truly comfortable with. When the Divine connects you with your Master or Guru, there will be a sense of Peace and Respect you will naturally feel and not any sense of obligation or pressure.

We hope this helps.
---
How is it possible to have Darshan of Pujya Dharamdas Baba ?
---
There are a few public gatherings every year, i.e. Gurupurnima, etc.. where sincere devotees are welcome to attend and have Darshan of Baba. It is not possible to meet Baba privately. All anoucements for these gatherings will be made on the Youtube channel through the community post tab.

Thankyou for your understanding.
---
Could you please share Contact details of Baba Bholenath ?
---
Sincere devotees who are seeking darshan, may write to us and the request will be forwarded to Him. If he grants permission then his contact details would be shared thereafter.
---
---
Films
How do we enable Subtitles and Captions ?
---
All our films are subtitled in English and then auto translated to various languages. We encourage you to watch the tutorial below to learn how to enable captions in English or a language of your choice.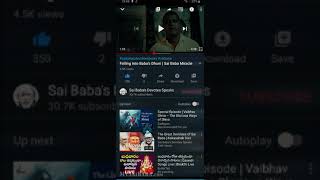 ---
कैप्शन या उपशीर्षक को हिंदी में कैसे सक्षम करें ?
---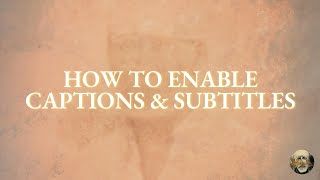 ---
---
Support
Are donations exempt from Tax ?
---
No, we are not a registered charity and the donations are not eligible for tax exemption.
---
Could you please provide your Bank Details for a Wire Transfer ?
---
Your support in helping with this work is appreciated.

Our bank details are below Account Name: Nikhil Kripalani Acct No: 36020200000571 Type: Current Bank: Bank of Baroda Branch: Pali Road, Bandra IFSC/NEFT Code: BARB0MCPALI
---
Can I use my Debit Card for Patron ?
---
No, unfortunately, Patron only accepts credit cards. In this case, you could try any other methods to support the work like Paypal, Bank Transfer, Google pay, etc..
---
What are the benefits of using Patron over other platforms to support this work ?
---
Patron is a very special platform for many reasons. Once you sign up on Patron, you get access to all our first draft videos that are under the captioning process. Here, you can keep in touch with us through comments or the message board.

Your feedback, ideas, suggestions or critique are vital and these suggestions help us correct any errors that may have slipped us. So it is not just financial support, but a very deep involvement in the creative process. Some amazing ideas, like setting up a Podcast platform have come from Patrons! This really is a project for the Devotees, by the Devotees.

What is truly special about this unique platform for this work is that it helps us plan and budget our expenditure. Since there are numerous individuals contributing a small amount, even if a few devotees withdraw their support, we still have a largely steady stream of income which enables the production of this work to be possible.
---
How Do I Sign up and become a Patron ?
---
1) Its very simple, either through your desktop or mobile, visit the Patron page. 2) Sign up, download the Patreon app on your phone through the app store. It is availiable on both Android / iPhone.

3) Make a pledge of any amount that you wish to contribute, a minimum of $1 per month or any thing you feel comfortable with. You will need a Credit Card for this, not a debit card.

4) Once you sign up, you will get access to Members only posts, exclusive videos, soundtracks and more small perks.

5) Each time we make a new post, you will get a notification.

At anytime however, if you wish to alter your pledge, stop your pledge, it is very simple and can be done within a few seconds. There is no long term comittment of any kind.
---
Why do you need support when you can run ads on Youtube ?
---
The income from Youtube adverts is next to negligible and also very erratic. The production of these films is quite expensive, resource intensive and there are numerous overheads that add up. In addition to fixed costs such as editors salaries, office expenses, we have numerous travel, stay expenses, storage costs, equipment, music lisencing, etc.. and due to which your support is needed.

The project is made possible due to the patronage of various devotees. We are now working on this full time and do not have any supplimental stream of income from other commercial projects either.

In time eventually our goal is to develop our own app where our films will be shared ad free and distraction free where the focus is only on Baba and His teachings and message.
---
---
Disclaimer
On Meeting Authors / Speakers that are featured.
---
On the channel we share with you the most authentic devotees of Baba that we have been blessed to meet. We however do not encourage viewers to try and initiate and personal meetings or visiting them in person. If one chooses to do so, it is of their own accord.

The views / opinions shared by the authors that are featured are strictly their own and do not necessarily reflect our views or opinions.
---
---
Sharing Stories
How can we share our experiences of Sai Baba ?
---
We would whole heartedly encourage you to share all your experiences on our community forum.

It takes just a few clicks to register using your google or facebook account and you can shart sharing your expeirences straight away. Where possible, share supporting photographs and do always remember to abide by the community guidelines.
---
How can one be featured as a speaker on the channel ?
---
The devotees we feature on the channel are rare and precious gems that we have been graced to meet and know over the years.
We do occasionally feature new Devotees who we have met of credible references and spent a significant amount of time with in person. It is of utmost importance to us to share with our viewers inspirational stories and content maintaining the highest spiritual integrity.

So we encourage all devotees to share their experiences on the Community Forum which is monitorited by our team.
---
---